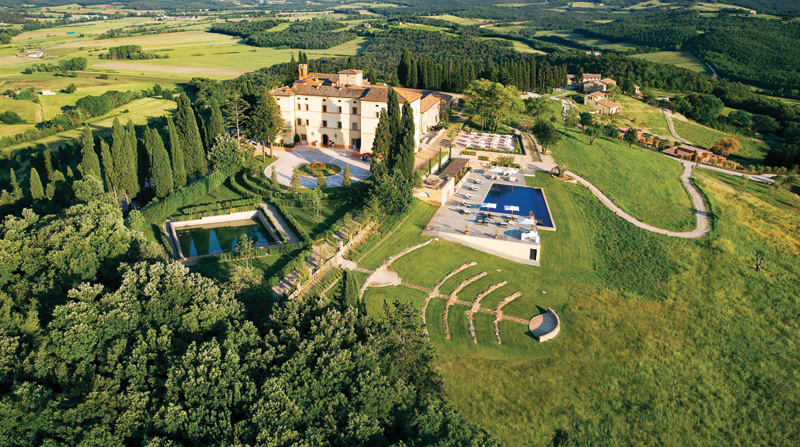 53031 Casole d'Elsa, Siena, Italy — $Fractionals starting at 400,000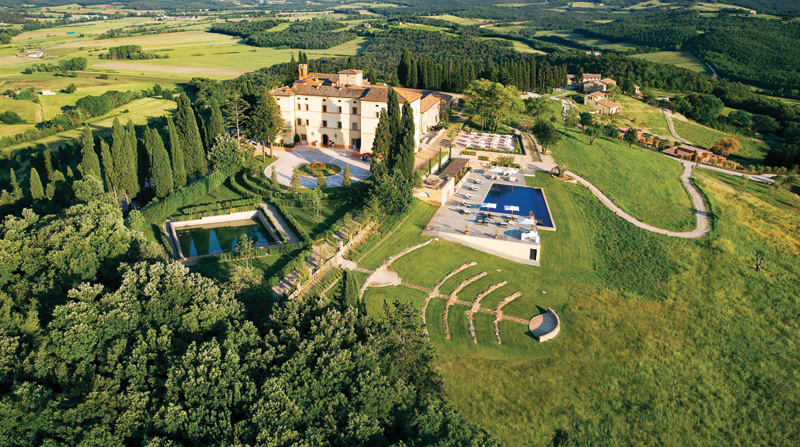 Details
4 Beds
4.5 Baths
4,800 Sq Ft
1 Acre
Representing Seller
In the heart of Tuscany, near the mythic cities of Florence, Siena and San Gimignano, is Castello di Casole – A Timbers Resort. One of the largest private estates in all of Italy, Castello di Casole is set among 4,200 acres of rolling hills, sweeping valleys, Tuscan vineyards and olive groves.
Two cypress-lined lanes ascend to a historic castle that has been carefully restored into an intimate boutique 5-star hotel in the grand European tradition. A collection of intimate Hotel Villas are mere steps to The Castello. Dotting the hillsides are expansive Farmhouses, perfect Italian Real Estate available for ownership through the private residence club, each with its own mesmerizing glass-tiled infinity pool.
The purchase of real estate in Italy through our Private Residence Club program allows one to effortlessly and confidently fulfill the dream of owning a second home in the Tuscan countryside. Live among the vineyards and rolling hills in a secluded and spacious Tuscan farmhouse villa – peaceful and private family homes surrounded by acres of open space. For those wishing to be more conveniently located near the estate's five-star amenities, spacious and private Hotel Villas are just a short walk from the spa, fitness center, restaurants and hotel.
All of the homes at Castello di Casole are carefully crafted from original materials found on the estate, including stones, bricks and terra cotta. These authentic restorations and reconstructions feature traditional Tuscan architecture with modern updates and conveniences such as spacious kitchens, sumptuous baths, outdoor dining areas and glass-tiled infinity-edged pools with sweeping views.
Introducing Castello di Casole. Past. Present. Perfect.